Where, in Panorama X, do I edit the output pattern of a field?
Sorry for cluelessness!
It's in the Field Properties panel.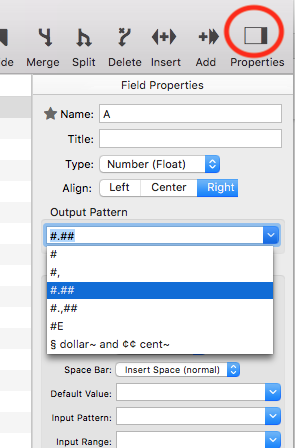 If the panel isn't open, click the Properties tab.
Hey Mark, good to see you here

Dave is, as always, spot on with his answer. Here is the documentation page for all of the field properties, including output patterns.