At seeming random times I am finding an odd sequence of numbers appearing in a field where it just doesn't make sense to me. Here is a peek into what I am getting.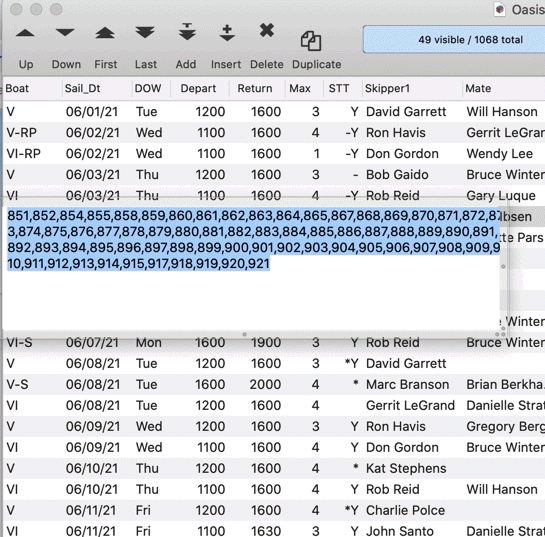 Numbers similar to this series is ending up in the 1st column 'Boat' perhaps after one of my procedures runs. But I have no clue as to what these numbers mean, what could create this situation, etc. What should actually be in that column is (in this particular case) very easy to correct as the db is merely an ongoing recreation of another database but regardless of that, I wish I could figure out what is causing this seemingly random issue. That particular column happens to have a restricted character set for manual entry (01–AAEEIILNPPRTVV) but as it is regularly a series of numbers, it is obvious that it is created by some automated item of sorts.
I bring this up because, well, this is a beta release and who knows what could be happening in a beta.