I create the formula in the Relational Workshop and use the formula fill or Morph Field Dialog to grab the data.
Paste the formula in and on my Intel PowerBook it works in Field —Morph — Morph Field and Field — Morph —Fill with Formula.**
On Apple Silicon Mac Studio running Ventura no dice.
Even though using the Menus "Field" — "Morph"— "Morph Field" shows the before after result when I click the Morph Button on the Datasheet NOTHING HAPPENS.**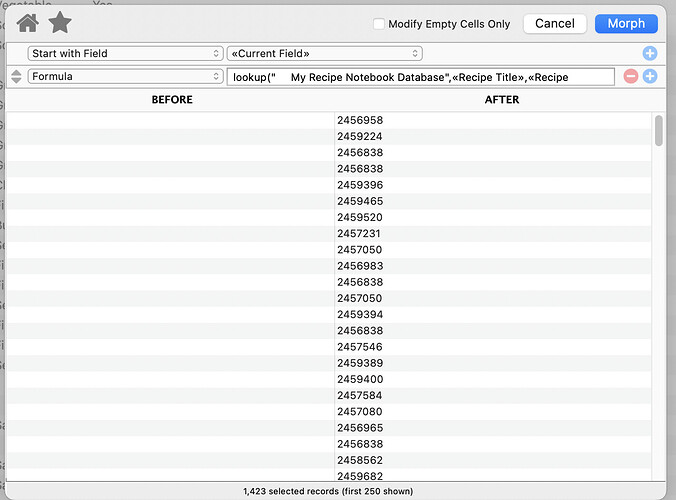 Spent hours until finally I tried it on my Notebook with Intel.
Works like a charm.