Greetings Pan X Experts!
Below is a clip of my purchase order database.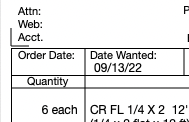 As you can see, the "Order Date" is empty. But is it? When I click into the product description, the Order Date appears. See below for a screen shot of this situation.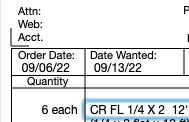 When I click the Order Date date, the date disappears again, and I left with the original screen (see below).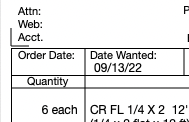 In case it matter, the Order Date is a pop-up field. Also, the date data is always present; it does not delete itself. The Order Date just disappears from view, as described above.
What setting(s) might I change to ensure the Order Date is always visible?
Thank you!