While all my imports of TSV and CSV files seem to work well, I am getting error messages when I try to enter or edit 2-digit decimals manually in a floating point numbers field.
It does not matter if I try German format "123,45" or U.S. format "123.45".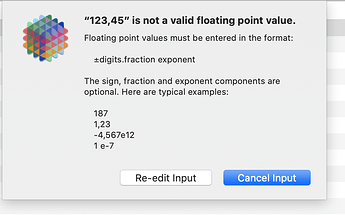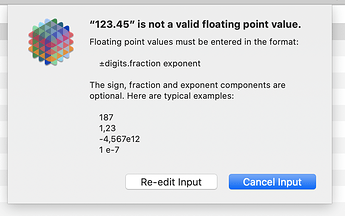 Additionally, the output pattern popup is empty in a new database, while it has patterns in an existing older database.
(I had entered the shown pattern manually.)