Hi,
I've got a database displays this dialog when one particular record comes into view.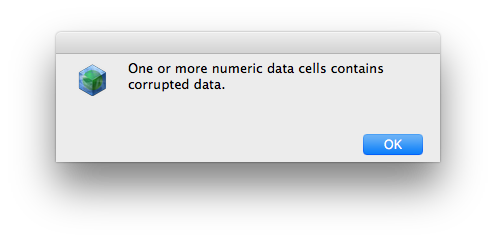 I've tried the following:
delete the record.
walking all the fields in the record and forcing a 0 (zero) into the numeric fields
to no avail.
Is there a way to "force delete" a records … regardless of the data in the record?
Any suggestions … so I don't lose data in the other records?
Note: this is a shared database.
Thanks,
– Mark