If I try to upload a new generation while there are other active users, I get a dialog with three buttons: Try Again, Open Server Administration, and Cancel. If I choose Open Server Administration, I get a window that says Server Administration in its title bar, but the contents still show the Database options content. Here is an example: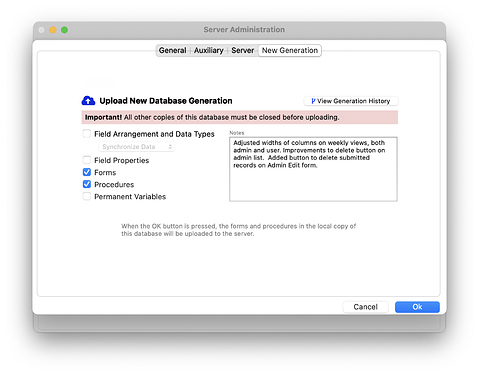 If I Cancel that window, I see a Server Admin window, but from that point forward, the windows and their options are not working correctly. I haven't pinned down each variation.
Going back to the first choice, if I choose Cancel on the dialog that appeared when I tried to upload a new generation, I can then open Server Administration from the PanoramaX Menu without a problem. Only the Open Server Administration button leads to a problem.