Some years ago a fellow Panorama user supplied me with a raw data set containing the King James Version (KJV) of the Bible and asked me to get it organized in a Panorama database. I recently ran across this database and thought that since it is an often quoted historical document it might make a handy Panorama resource database. I took the basic 31K+ biblical verses and added a user interface so that it can be searched and copied.
Even though this is obviously a religious item, I offer it only as a historical document resource for your individual use if wanted. I am offering this file directly on this forum since it is questionable whether it would be appropriate to add it to the Database Exchange. Also note that the King James Version dataset that is included is copyright free throughout the world except in the UK were it is a Royal prerogative and the Crown licenses publishers to reproduce it. I doubt this would be problematic for the limited exposure this will ever see - but be forewarned in any case. You can get this database here:
http://www.unseensoft.com/The%20Bible.pandb.zip
The Basic Design Sheet
All the data is listed and sorted by Book, Chapter and Verse. There are also designations as to the New or Old Testament along with additional fields that have the default sort order in case the record order is ever jumbled by mistake.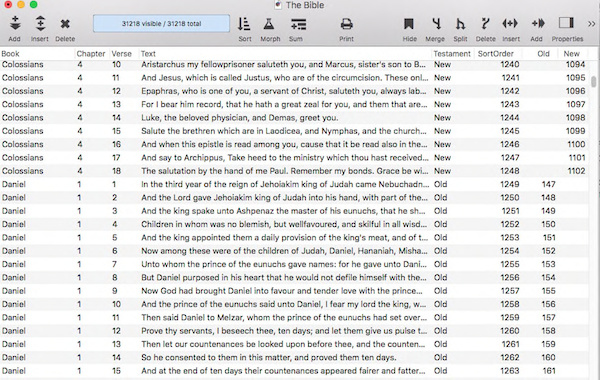 The Reader Form
I tried to include as much as possible on this form and yet keep it simple. You may notice the Speaking option that I include even though I find it rather disconcerting to have a soulless, robotic computer voice reciting scripture. You are free to add or remove anything you want and adapt things as you wish.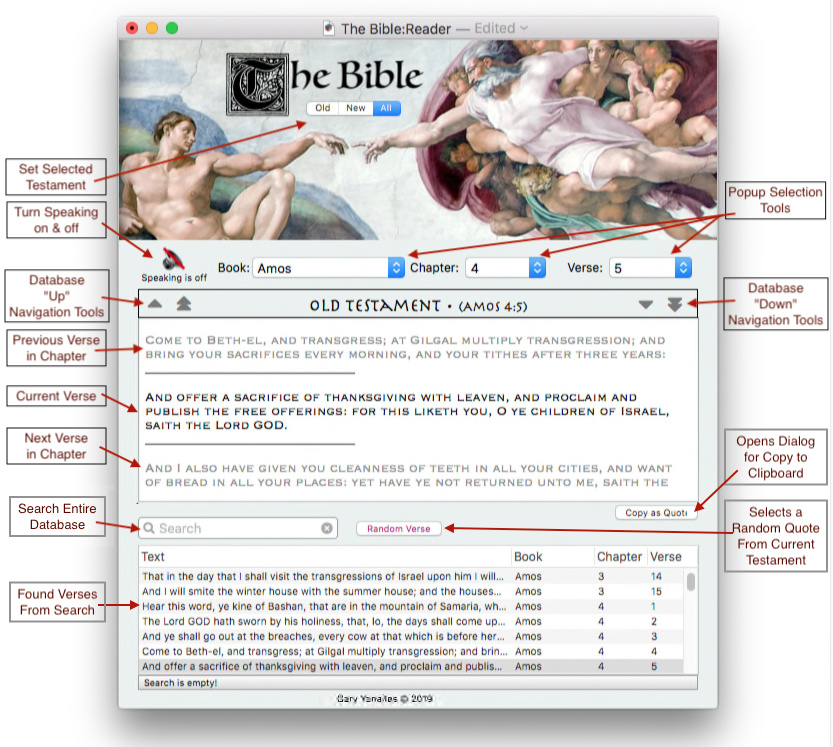 The Copy to Clipboard Dialog
I included options in the dialog so you can copy more than just a single verse with the ability to copy a sequence of verses as well. You can chose to have the Bible Version appended to the citation if desired.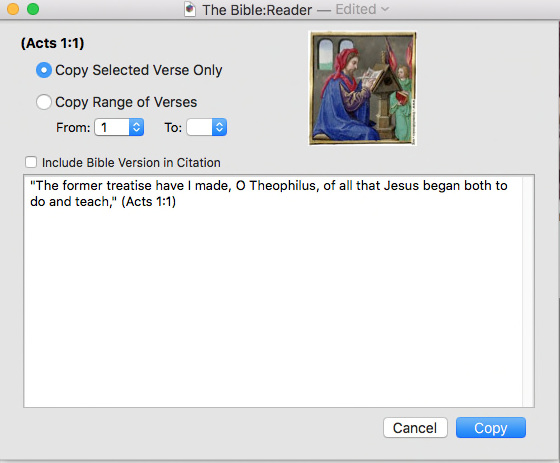 ---
This file is offered as is for those who may find it of value.