I am using the Summarize & Analyze favorite below.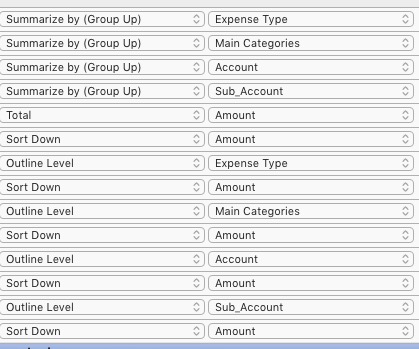 In Expense Type, I have two categories: Fixed Expenses and Variable Expenses.
My report shows the Fixed Expenses first whereas I would like to list the Variable Expenses first, regardless of whether their amount is larger or smaller than the Fixed ones.
What do I need to change?
Thanks.